Interactive Whiteboard Solutions
SMART Technologies is the world's leading provider of interactive whiteboard systems. Used by over 40 million students and teachers in 175 countries. From creating the first interactive whiteboard in 1991 the range of solutions is the largest available today. SMART's product offering has significantly evolved to include interactive flat panels, interactive tables, interactive pen displays, student response systems, wireless slates, audio enhancement systems, document cameras, conferencing software, a full line of interactive learning software and much more. Broadly speaking the solutions are suitable in two very different markets
The Education Market calls for an intuitive display that is and natural to use. Married with great software resources it becomes a very powerful teaching tool. In fact the software is often the most important part of a total classroom solution.
SMART Learning Suite is included with every SMART interactive system. The software includes 4 modules. SMART Notebook that is established as arguably the best lesson delivery application for more than 15 years. Notebook allows you to run, create and deliver lesson content from your desktop computer.
The 21st Century has influenced the classroom with more learning channels than ever before. In response SMART have expanded the software to now include LAB, a super easy way to build gamified lessons within minutes. AMP, a cloud based learning workspace. Great for using in iPad classrooms, with collaborative work groups in the classroom and at home. Response2, an application built for those formative and summative assessments that captures data automatically saving huge amounts of teacher time
The most advanced Ultra High Definition interactive display on the market. Extremely easy to use with PenID and Object Awareness.
Learn more here. SPNL6000 series Interactive Display
SMART have been hard at work with their new interactive display. Building on the advanced features of the 6000 Series with a new touch experience called HyPr Touch. Up to 16 points of touch and much more
Learn more here. SBID7000 series Interactive Display
The traditional SMART board used with an ultra short throw projector above the board has been around for more than 10 years. The board is still available in one format in Australia
Learn more here. SBX800 series Interactive Whiteboard
collaborative whiteboard only solution
SMART Kapp whiteboard (1 way share)
For Business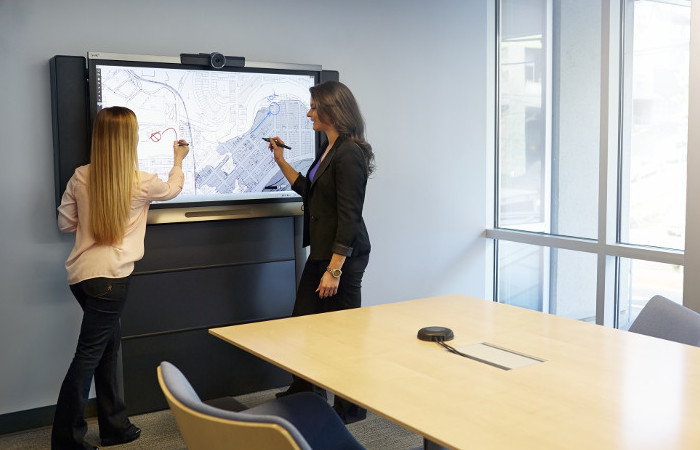 An interactive display in a corporate environment has to offer a superb quality display as it often used to present to clients. Offer a number of inputs to accept all types of connections. Most importantly it needs to be super easy to use as there are typically lots of different people from all parts of the business using a meeting room with little set up time and little familiarisation.
SMART KappiQ Whiteboard (2 way share) and UHD Interactive Display
SBID8000 Series Interactive Display
SMART Podium Interactive Pen Display
collaborative whiteboard only solution
SMART Kapp whiteboard (1 way share)