SMART
®

Board 6000S Series Interactive Display for Education
The new mid-range interactive display for Schools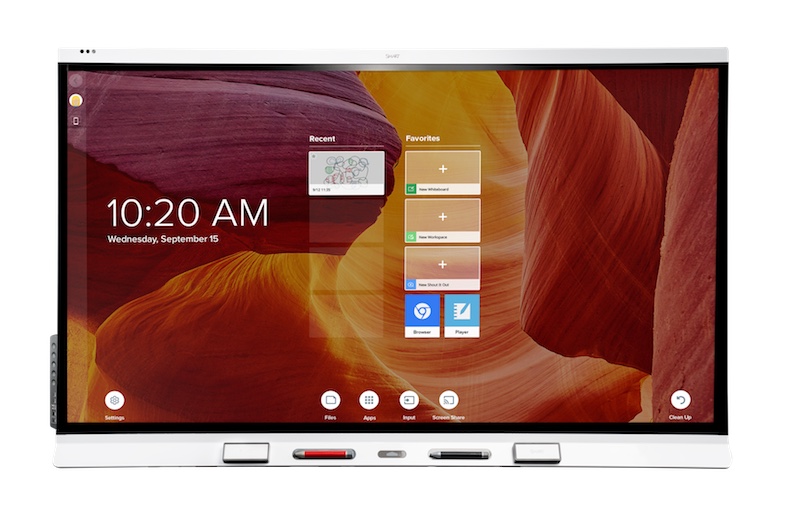 Available in 65″ 75″ and 86″
The 6000S represents new ground breaking technology exclusive to SMART, future proofing your classroom
Patented Tool Explorer (previously ToolSense) technology bridges the physical world with the digital world of the SMART interactive display

The Ultra HD 4K resolution commercial grade display provides sharper high quality images and is rated to 50,000 hours

HDMI digital input keeps the highest quality connection between your computer and screen to maximise the super high resolution display
SMART Learning Suite including Notebook® software is provided with every display. It provides you with the all the tools of to lead the world in Education software for lesson delivery and assessment.
With the new SMART board 6000S series and SMART Education Software gives you possibly the most advanced learning solution for your classroom
Multiple Points of Touch – 20 simultaneous touch points for both Windows and Mac allows multiple students to stand at the SMART Board to write, pinch, zoom, rotate and flip content completely independent of the other students.
Intelligent Writing Tools – SMART Ink® software lets teachers write over videos and into PDFs, Microsoft Office® files and websites, then save notes in almost any file type. Convert notes to text and tools such as spotlight, magnifier and screen shade.
SMART Tool Explorer – Use objects on the screen to manipulate and add to your digital workspace. Students are more engaged, learning through the physical action keeps their interest. Kinesthetic and tactile learners get the movement, hands-on activity and fine motor experiences they need to explore, learn and retain. Find Out More
Included with every SMART 6000S series display is SMART Learning Suite providing arguably the worlds best Education software. Designed to smoothly function with the interactive display, SMART Learning Suite software is designed by teachers to create inspiring lessons for your students Lessons are easily constructed from a mass of FREE resources available in SMART Exchange
142 x 80 cm display dimensions
 165 x 93 cm display dimensions
189 x 106 cm display dimensions